Audio Private Lessons
Robert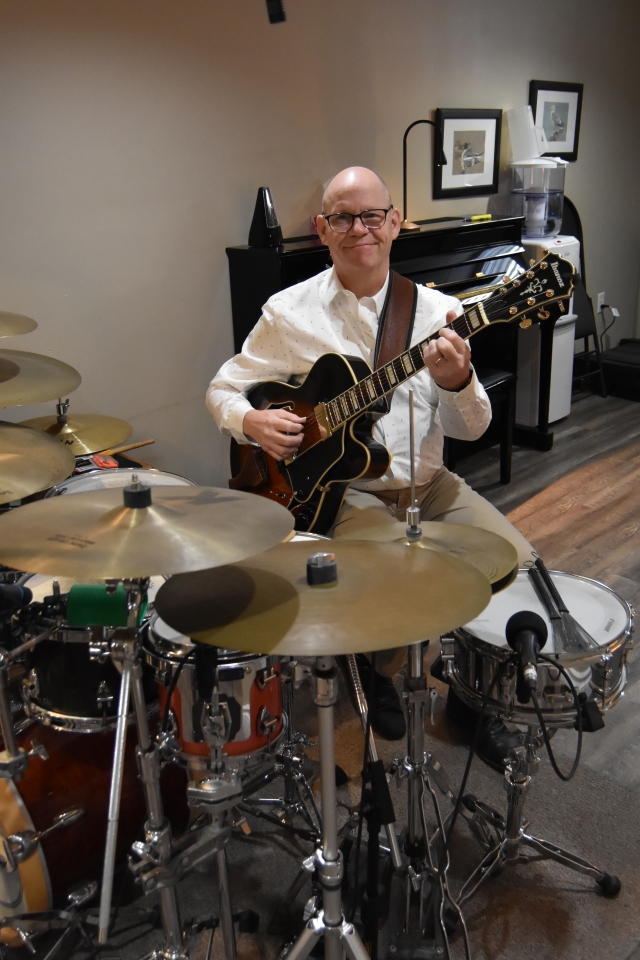 Robert is a life long and complete musician. Playing & Teaching Guitar, Drums, Bass, Piano, Ukulele as well Bodhran, Cajon and Djembe. College and University educated with 2 diplomas from the prestigious Humber College Music Department.
Lessons with Robert are fun and, if needed, his video lesson set-up is state of the art allowing students to see and hear everything clearly.

Robert is an active musician in the Winnipeg as well as being one of Canada's only 7 string jazz guitar players. He owns a recording studio and is also the owner of the school.
Now thru Jun 26th, 2023
Monday at River Heights School of Music
Now thru Jun 30th, 2023
Tuesday at River Heights Music
Now thru Jun 27th, 2023
Tuesday at River Heights School of Music
Now thru Jun 28th, 2023
Wednesday at River Heights School of Music
Now thru Jun 30th, 2023
Thursday at River Heights Music
Now thru Jun 29th, 2023
Thursday at River Heights School of Music
Now thru Jun 24th, 2023
Saturday at River Heights School of Music